The other day I stumbled across this (Japanese)You Tube video
of Tasha Tudor in her Garden,
and after viewing it
I kind of felt a bit blue!
I remember being moved by Tasha's Artistic illustrations
and life style many years ago.
I always had an idea in the wee back of my mind of going
to see her. Some times I even imagined
living somewhere close
and helping in the garden!
Tasha Tudor
August 28, 1915 -June 18, 2008
Tasha Tudor had a way that caused one to
realize JOY!
So being blue when reminiscing is not an option!
Here are some ways that I have found
..~..~..~..~..~..~..~..
Drawing or Painting (from life)
is a fine way to take joy
I have always had a kindred
art style to Tasha
(it is how I always have drawn)
My Tribute
(sketched from a DVD)
What a TREASURE to own these two
Published Sketch Books
I feel as though I am living at the end of her pencil
caught suspended in her moments
..~..~..~..~..~..~..~..
Buttercup thinks reading the White Goose is a good idea!
..~..~..~..~..~..~..~..
M

other Mousiekin and Missy like to do home made
crafts like Tasha Tudor made.
Missy Mousiekin loves to make her own cards and books and Journals.
Mother Mousiekin loves to show Missy how to sew,
Missy has made her first "Housewife" needle keeper,
and a lovely satin pin cushion.
they will be special gifts for their friend
Miss Tilly Tinkham an accomplished seamstress
..~..~..~..~..~..~..~..
Ruth Goodman of England
is a new wonderful advocate of
preserving old times past
She has been involved in BBC
Tales from the Green Valley
(You can watch all on the You Tube)
..~..~..~..~..~..~..~..
They also have this wonderful blog:
"The Corgyncombe Courant"
It can refresh the good feelings of
http://corgyncombecourant.blogspot.com/

(You can Take Joy and Peace with the music
provided by Diane and Sarah)

..~..~..~..~..~..~..~..
Ready for delivery to: Miss Tillie Tinkham
of the Cogyncombe
(See Miss Tillie's reaction):
http://corgyncombecourant.blogspot.com/2011/03/gifts-from-mousekins.html
..~..~..~..~..~..~..~..
Visit:
The Rookery Ramblings
of the family of Tasha
featuring Natalie
http://rookeryramblings.blogspot.com/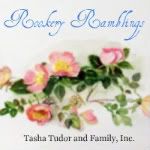 ..~..~..~..~..~..~..~..
http://www.tashatudorandfamily.com/
You can visit the Tasha Tudor and Family
Website here:
http://www.tashatudorandfamily.com/
You can visit the:
http://www.tashatudormuseum.org/museum_grounds.htm
..~..~..~..~..~..~..~..
Woolytales can give you great Tasha feel
with the beautiful creativity of
Patricia Cabrera
http://woolytales.blogspot.com/
be "WOWED"!
http://woolytalesminiatures.blogspot.com/
(and her family) :
http://themagicalmarionettetheatre.blogspot.com/
..~..~..~..~..~..~..~..
Here is a place that brings you along
as the Book Author and Illustrator
Jeri Landers
shares her creative experiences
http://hopalonghollowgazette.blogspot.com/
Her Web Site: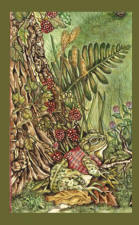 http://www.hopalonggreetings.com/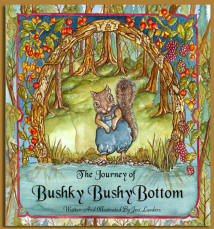 Winner of the GOLD! "Moonbeam Book Awards" for Best Illustrator 2008
Winner of the Gold! Dragonpencil Book Award for Superior Illustration 2008
Winner of 'National Best Books 2008 Awards " sponsored by
USA Book News for "Children's Picture Book: Hardcover Fiction w/ Audio CD"
WINNER of the Bronze IPPY, Children's picture book, all ages

Finalist for Foreword Magazine's, "Children's Picture Book
Winner of the Silver "Benjamin Franklin" Book Award, Winner announced May 28th 2009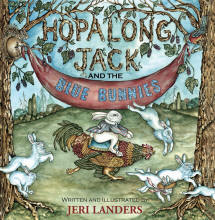 All Copyrights Belong to Jeri Landers © 2000
..~..~..~..~..~..~..~..
Puchace Books
DVDS
Prints and Cards
Handcrafts and more
at the:
http://www.tashatudorandfamily.com/
http://shop.tashatudorandfamily.com/index.php?page=shop.browse&category_id=2&option=com_virtuemart&Itemid=1
The Mousiekin girls
Say:
"Always TAKE JOY"

!
..~..~..~..~..~..~..~..~..
Beloved, I wish above all things
that thou mayest prosper
and be in health,
even as thy soul prospereth.
3 John 1:2
Need Church?
.~.~.~.
Listen to Sunday CHURCH
with Pastor CHARLES PRICE
of the Living Truth Ministries
click here:
http://www.livingtruthus.com/
#
..~..~..~..~..~..~..~..~..